Hi and welcome back once again to our blog space!
Today I would like to talk all about money. So interested?
Money is the pivotal character behind any business. When its not money, we may call it social work or charity but definitely not business. And here we want to talk pure business.
For any business, incoming of money brings with itself a lot of success, hope and also not to forget responsibility. Firstly, one needs to make sure that the money should flow in smoothly and therefore tracking each and every payment is very very essential. Then again, the collected money should be registered properly for later inspection and budget planning. Apart from this two very obvious things, the record of the transactions should be well-maintained for accounting later. And not to forget, there should be a well-tracked record of the taxes collected from the customers.
When these steps are very obvious steps, you have to admit that they are not very easy thing to do. Tracking and record keeping and that to accurately is no layman's job may how small your business is. But your food business is really on good hands with Fooddialer.
Therefore stay well-sorted in money matters, with Fooddialer.
Fooddialer is a complete food business management application that offers premium features of online payment and payment collection tracking.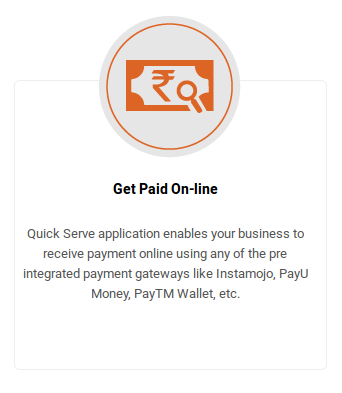 Fooddialer's feature of Get Paid On-line enables your business to receive payments online using pre-integrated secured payment gateways.
Track payment collection feature of the application allows:
To  tracks COD / Post-paid order payment collection
To manage collections at one place
Keeping the collection history for accounting
Keeping track of the tax collected from the customers
Apart from this very important one, Fooddialer offers a host of other features to manage your business with ease. Check out more about Fooddialer here: www.fooddialer.com
Until next time, stay tuned, stay healthy!