One click, you have the information from around the world!
One click, the entire global marketplace is open for you!
One click, and you can purchase whatever your heart desire!
Practically, what you all need is an internet connection and an accessing device, and you are good to regulate your entire modern existence out of it. The internet has really made the modern life so easy and clutter-free. When we all are rejoicing the gradual turning of the world into a global village, have you ever bothered about the security of your private and personal data?
The one-after-another news of data-hacks from the food-techs is enough to run a chill on the spine. Crores and crores of users confide their details with the technology companies with full satisfaction that their privacy will be maintained. How do the end users feel when their once personal data are in threat of compromise? And more than that, how do the business concerns feel when they come to know that their promise of security turned null and void?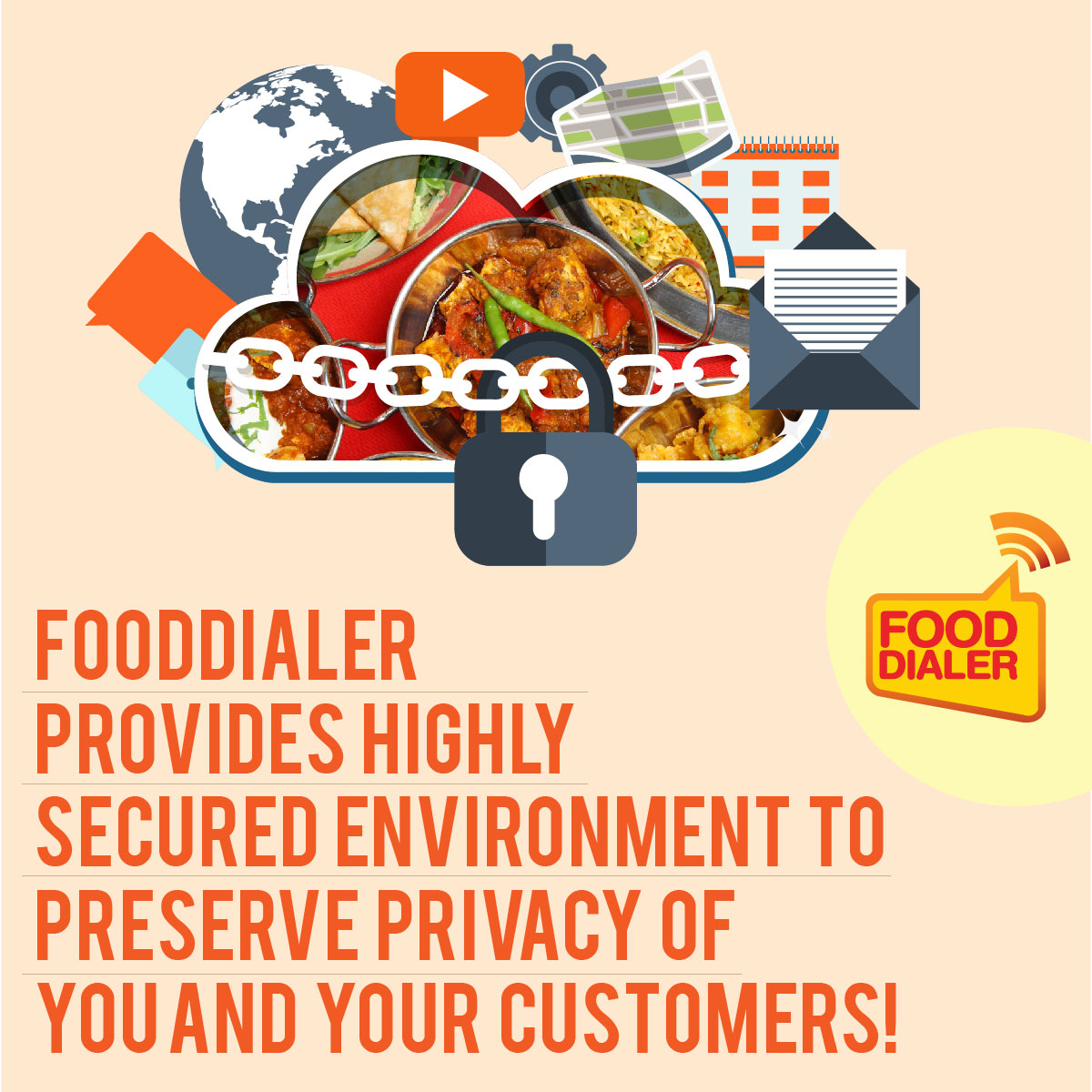 Ok, relax. Everything is not obviously so doomed. Like we take care of our home and its belongings and safety and security of the residents by choosing right path and product, so is here.
The food businesses can take a sigh of relief when you have Fooddialer with you. Fooddialer is an all-in-one food business management software that automates the entire processes of your business and all in a highly safe and secured environment. Fooddialer offers:
Individual, confidential and secured database for each client.
Clients' data and their customers' data are stored with high security.
Client's business transactions are maintained with utmost privacy and security.
The application is highly secured from B2B aspect as well as B2C aspects.
We value your security the most. Let your food business earn you name, fame and success, and for all other things, fall back to Fooddialer.
Know more about Fooddialer and for any query feel free to call, email or jot down in the comment section below!