Hi and welcome back to this blog space.
So, have you taken the resolution this new year to eat healthy?
Of course you must have. And perhaps already started it in your own ways. To help you in this pledge a bit more, Fooddialer has collated 10 simple yet effective steps that will practically lay the foundation of your healthy eating habit.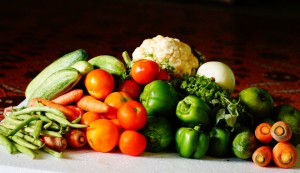 Let's get started!
1. Start your day with a glass of warm water. For that matter taking two glasses is recommended. But begin with one if you are not in habit and catch up gradually. Warm water will ease your bowel movement and will help cleaning the system properly, which will further prevent bloating and acid formation throughout the day.
2. Never ever skip your breakfast. Breakfast is the first meal of the day and should be the heaviest one. This will replenish your body with nutrients and energy and prepare you for the toil of entire day. Having heavy breakfast helps in preventing hunger pangs through out the day.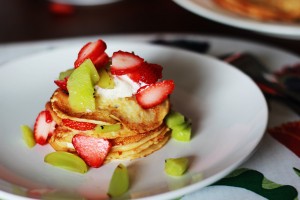 3. Have small and healthy bites every two to three hours throughout the day. This is an effective measure to control weight. Getting too hungry before meals, creates a tendency of overeating which in turn leads to fat accumulation. Small bites will keep you filled-up and helps in controlled eating.
4. Avoid junks. Settle for homemade healthy meals for your lunch and dinner. If you are wondering how, since you hardly get any time to cook, trust me there are easy options available. Subscribe for a homemade and healthy tiffin service provider. There business rely on the fact that your are demanding homemade food and they take good care of ingredients used and cooking processes and oil usage unlike any restaurant.
5. Make an habit of having a glass of warm water half an hour post every big meal i.e. lunch and dinner. Warm water breaks down the fat you have consumed into smaller pieces and helps in their absorption and if not required elimination from your system preventing them from getting deposited unnecessarily.
6. Include green tea in your diet. Try to have two cups of green tea every day. Green tea helps in detoxifying your body and fighting obesity.
7. Fruits are must in your daily diet. We already know this, but hardly care to follow. But since we are right on track now, make it a must. Include a bowl of fruits, preferably mixed and seasonal, in one of your mini meals. Also add dry fruits as per your liking.
8. Don't got to the bed immediately after dinner. You should finish your dinner atleast two hours before going to bed. Indulge in a small walk or pranayam before hitting the bed. This practice will help in proper digestion of your dinner and also help in an unperturbed, peaceful sleep.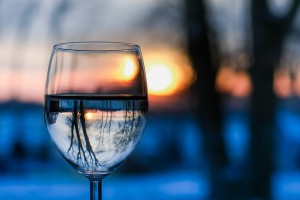 9. Get your water routine correct. Including the water amount mentioned in the previous points, you should be drinking 1 litre of water per 20 kg for your body weight. That is, say if you are 60 kg, you should be consuming 3 litres of water daily.
10. Lastly, the easiest one. Make a point of weekly indulgence. Keep a day and eat your favorites that day. You can even go for restaurants and eating outs. But remember, you can eat healthy even in restaurants without hampering your taste buds. This weekly indulgence will provide you space and help you stick to your schedule rest of days.
Hope these pointers will help you in your endeavor of healthy eating.
Stay healthy and do let us know your opinions in the comment box below!